Went to try the much talked about "Black Ramen" at Nantsuttei at the new Parco wing @ Millenia Walk some time back.
Nantsuttei is situated in the cluster of Japanese restaurants at this new wing, all of which look awesomely exciting. I want to try every single one of these places. Anyway, who better to try Ramen with than the people whom I travel to Japan with (Japan gang) where we ate some of the best ramen ever.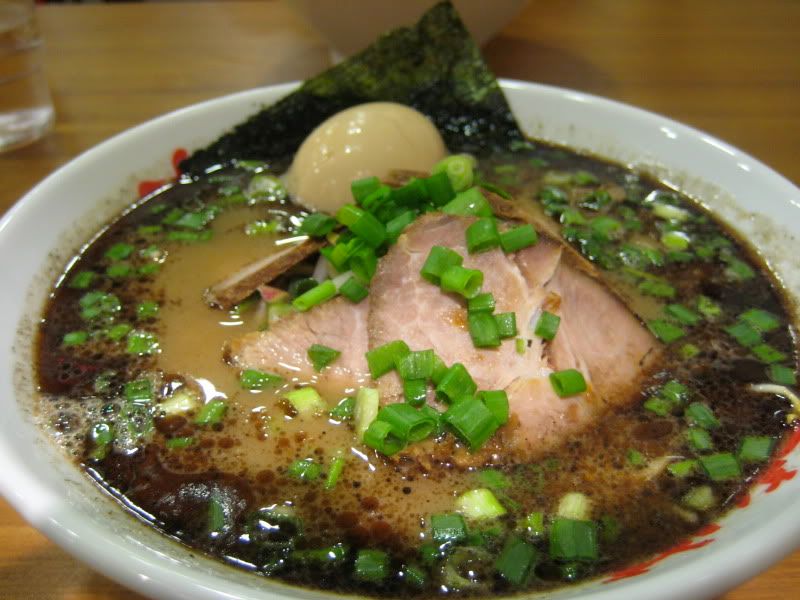 The soup gets it blackish color from the black garlic oil. In fact the pool of oil covers the bowl of ramen like a large oil spill. If you leave your spoon in the soup for 10 minutes or so, you will be able to spoon up a thin solid layer of oil. Not exactly the most appetizing sight in the world.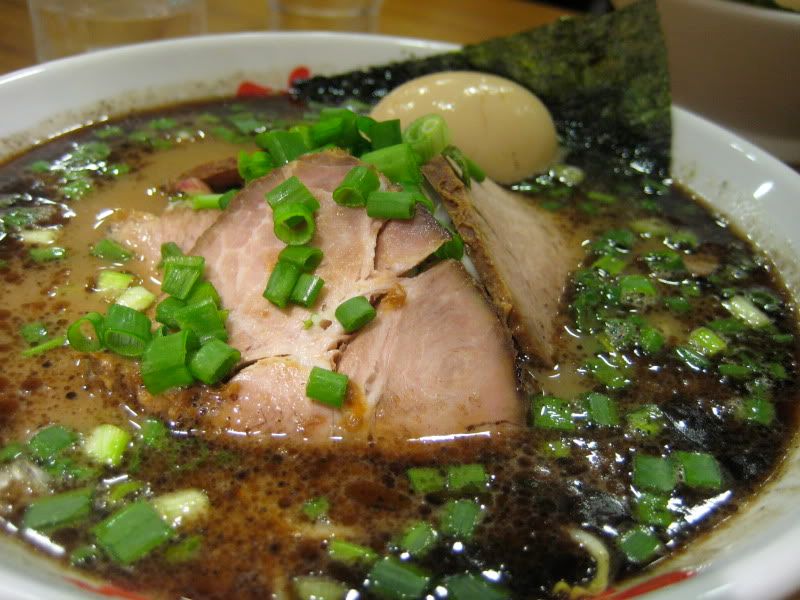 The black oil does give the soup a very fragrant smell though so do dig in fast before the oil starts to coagulate.
As far as Ramens go, the ramen from Nantsuttei is decent. The soup is slightly sweet, a tad too salty while the charsiew can be more tender. While I would not mind eating here again, I feel that the ramen here still pales in comparison to my favorite ramen fix in Singapore : Santouka and Tampopo
Queue is pretty long though so do come by early.
Popped by Octa Hotel for dessert.
Such a quaint little cafe complete with wicker chairs, lace curtains and a too-expensive gift shop.
Very very very Japanese, I really like the ambience.
So we got a variety of desserts to share.
Chocolate cake with cream
The blueberry tart with cream
Some weirdly ice cream dessert with a foam concoction
While I like the place, desserts here were disappointing.
Overpriced as portions were tiny and taste-wise, items like the cheesecake and chocolate cake were decent at best while the others failed to register at all.
I might come back for a nice cup of tea/coffee because of the decor but will probably give the food items here a miss.