Imperial Treasure is a chain of Chinese restaurants somewhat similar to Crystal Jade. Its menu features noodles, roasted meat and other assorted Cantonese dishes. However, in turns of quality, I believe that Imperial Treasure is definitely one-up over Crystal Jade.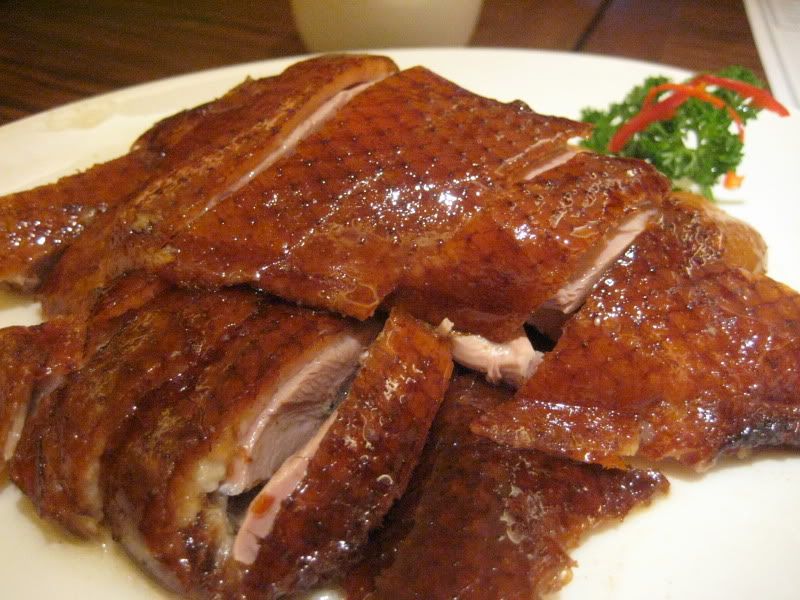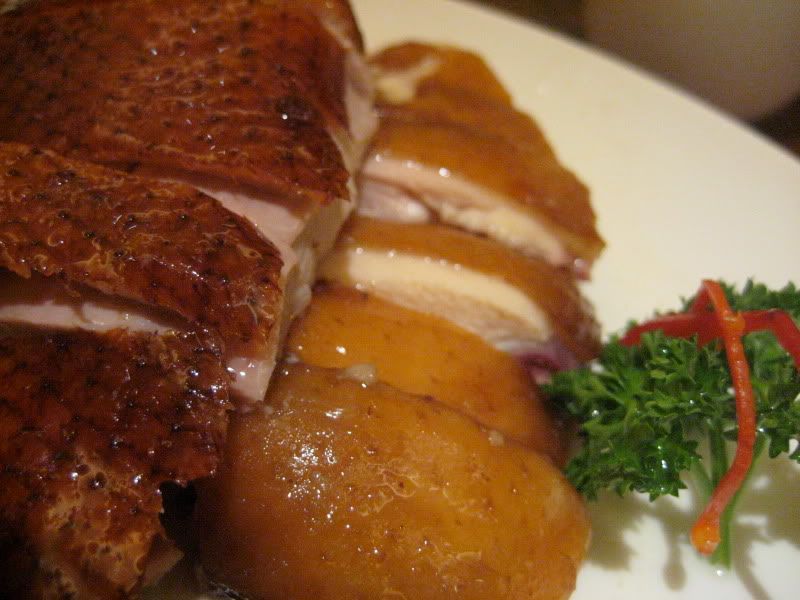 I have heard wonderful tales about the roasted meat here but everytime I come, its sold out. We made do with the mixed meat platter of roast duck and soysauce chicken. The crackling crispy skin of the duck with juicy tender meat made me an instant fan. The chicken was decent but paled in comparison to its counterpart on the plate
Stir-fried Brinjal with minced meat.
A classic dish and wont go wrong with me, I am a fan of brinjal and this was done very nicely.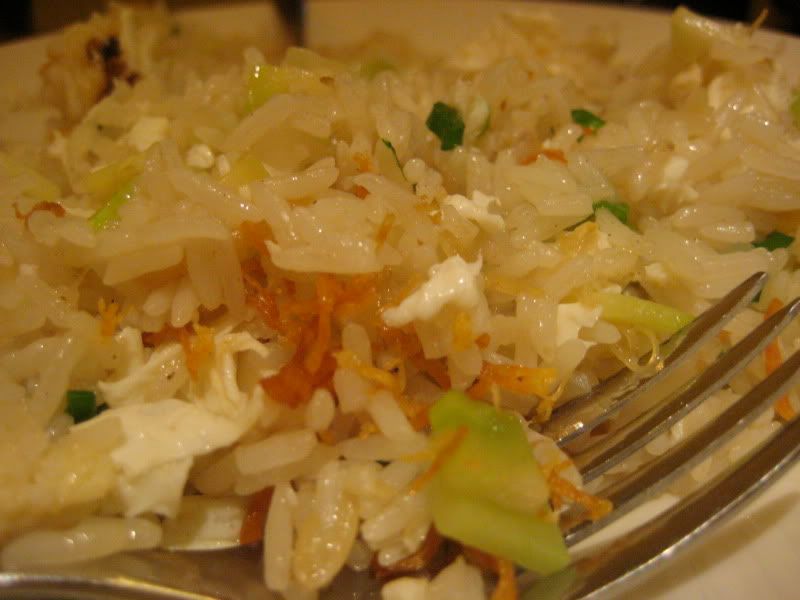 Fried rice with crab meat and egg white.
Flavorful and full of texture.
Stir-fried long bean with minced meat
This was probably the only disappointment of the meal. Its probably because I have had better versions of this dish. My favorite would be the one over at Canton Kitchen (East Point).
Service was somewhat slow, with most waiters/waitresses looking confused and running to the captain for all queries. While the dishes here might be pricier than Crystal Jade's, the quality certainly does make up for it.
Imperial Treasure Noodle & Congee House
2 Orchard Turn
#B3-17 Ion Orchard